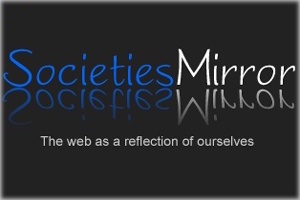 The Societies Mirror site is a collection of funny pictures from around the internet, which reflect how times have changed, and what things have become.
The Societies Mirror site also has a forum section, for talking with other members of the Moti Network , although seldom used on this particular site.
The forum section also has a Rank system that is directly based off of the amount of posts you make in the corresponding forum.
As well as having an Administrator running the whole Moti Network, Societies Mirror also has a dedicated team of Moderators who see to that all users follow the rules and approve/reject the Submissions to the site.
UPDATE: As of 2016, Societies Mirror is offline and its domain name is for sale. Its contents were not archived.
Societies Mirror
Edit
The gallery holds only a few of the 1,000+ pictures that Societies Mirror has to offer, in it you can see a basic range of the variety of Societies Mirror.