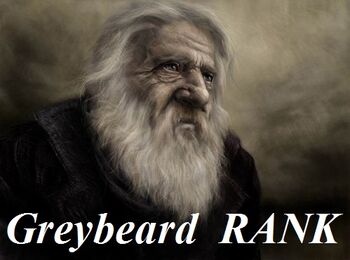 Each site on the Moti Network has a forum section to talk to other users, send Private Messages and post stories about anything you feel can help; be interesting; be funny; be relevant; etc to a thread topic.
Each site has its own forum, and each forum has a Rank system. The Rank system is directly connected to the amount of forum posts you have made in total.
It bears no real meaning other than to signify forum experience and bragging rights to the Seedlings (the lowest Rank on the forum sections). In other words, someone with 5 forum posts will not have the same experience in posting as someone who has 1000 posts in total.
These Ranks should also be respected if you are lower than the next person, just out of mutual respect. You also need to gain respect from other users which is more difficult than it sounds and even if you are a Greybeard (the highest Rank in the forums) it does not mean you will be respected by other members of the site.
There are 5 Ranks in total, from lowest to highest it is: MotiSeedling; MotiNoob; MotiMaster; MotiGod and finally Greybeard. The table shows the amount of posts you need in order to attain the next rank.
| Rank | Forum Posts |
| --- | --- |
| MotiSeedling | 0-99 |
| MotiNoob | 100-499 |
| MotiMaster | 500-749 |
| MotiGod | 750-999 |
| Greybeard | 1000+ |