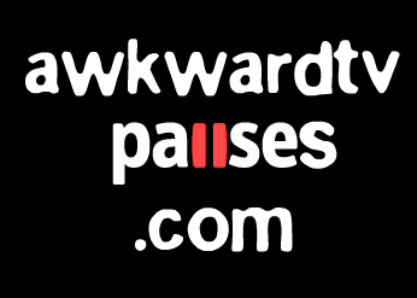 Awkward Television Pauses
is a site all about those special moments on your TV when you pause it at a comic moment, either due to the person's expression or the dialogue.
Although this site is dense with hilarious material, you can also find some serious or even a rare thought-provoking AwkwardTvPause.
These AwkwardTvPauses can be made from any show, cartoons or reality, and can be from any format including: DVD, DVR, VCR or even just a snapshot of your television screen.
Content is updated daily so you can have a chuckle there almost everyday & feel free to add your own. In addition, there is a forum section where any of your questions will be answered or even just join in the chat.
The forum section also has a Rank system that is directly based off of the amount of posts you make in the corresponding forum.
As well as having an Administrator running the whole Moti Network, Awkward TV Pauses also has a dedicated team of Moderators who see to that all users follow the rules and approve/reject the Submissions to the site.
UPDATE: As of 2016, Awkward Television Pauses is offline and its domain name is for sale. Its contents were not archived.
The gallery only shows a few of the many pictures on
Awkward Television Pauses
and only a brief overview of what to expect when visiting the site.